A few weeks ago, after a crazy stressful period of decisions and applications, I got accepted to a Public Health program in
Copenhagen, Denmark
! I leave on January 11th (though I still have to book my ticket!) for 4 months of new experiences. I am so looking forward to traveling (especially to Vienna, Austria to see my lovely Leah who will be studying there while I am in Denmark) meeting new people, and exploring the (cold and dark!) city on a bicycle, as apparently all Danes do.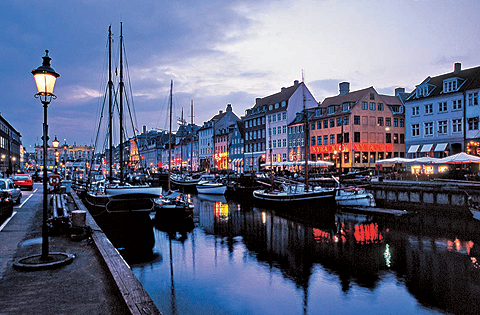 Funny enough, one of the things that tipped me over the edge to deciding on Copenhagen was this silly
blog post
from a girl my age from the U.S. who studied abroad in the same program I am doing.
I originally was
quite
hesitant about traveling to a cold, dark city in the absolute middle of winter. I thought Barcelona or Rome would be more my speed. But I just couldn't pass up the absolute PERFECT program in Copenhagen. But after seeing the blog post from Copenhannah--How to look like a Dane--my mind was changed. What other city had a style that was described as EXACTLY the same as mine?!
Dark clothes
Giant scarves
Messy top knots
Wedge booties
Converse
It was perfect. So... though I am incredibly nervous about being away from Leah for four whole months (we haven't been apart for more than a couple of weeks since we met 2 plus years ago in the extraordinary city of London (which I am
dying
to go back to)) I am so excited for this crazy crazy adventure.